Tastee Treats is a family owned business, founded on the principle of maintaining our Gullah/Geechee food and cultural traditions.  Established by Latanya and Michael Allen, consumers are given  the opportunity to experience the rich Gullah history through tasty cuisine and desserts.

Latanya, a Gullah native, uses her love for cooking to showcase delicious recipes passed down through multi-generations.  Michael, a historian and expert on South Carolina Gullah/Geechee culture, brings his knowledge of unique cultural experience to the stove. Together, the couple has grown Tasty Treats to be a favorite among foodies everywhere.
ABOUT US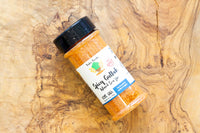 We've sought out the finest natural ingredients to capture the savory Gullah flavors. Tastee Treats cuisine stimulates your palate while delivering an authentic Gullah experience. Our products pay homage to our dear ancestors that create these flavorful recipes and carefully pass them down through multi-generations.
I bought a Charleston Chew from Tastee Treats, and I must  say that it was delicious, and very flavorful. I would highly recommend it!

Gloria S.
It was great meeting y'all yesterday! We had the Date Charleston Chew and it was amazing!! Can't wait to try the other items we bought.

Karen Davis King
Jams "R" Versatile & Sugarlicious
Jams "R" Versatile & Sugarlicious
Food Safety Certifications and Membership